Train Transfers To and From Brussels Airport



Brussels Airport Train Transfers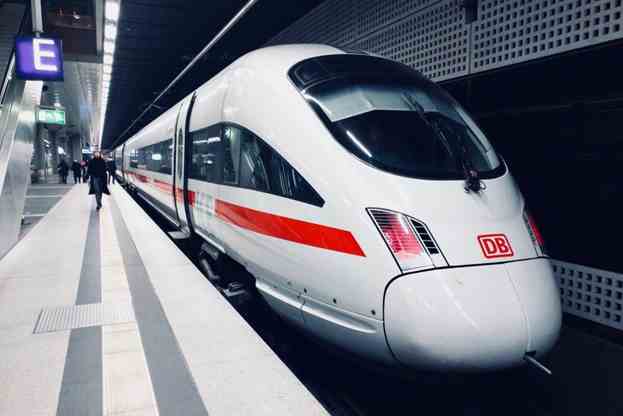 In front of the airport terminal building, Brussels Airport offers a variety of transportation options, including car rentals, taxis, rideshares, and shuttle buses.
Several airlines utilize this Airport to travel to and from some European cities daily. You can also take advantage of the Airport's underground railway, which is one of Europe's most efficient.
At Brussels Airport, the Airport's railways are located at level 1 of the terminal building. A direct train service connects the station to Antwerp and Brussels, as well as Antwerp, Ghent, Hasselt, Landen, Leuven, Mechelen, and Quévy.
International connections are available via Eurostar (to London), Thalys (to Amsterdam), ICE (Cologne and Frankfurt), as well as Eurocity and Basel-Bern-Chur-Luxembourg-Zürich (Basel, Bern, Chur, Luxembourg, and Zürich).
At least four trains per hour are the main link to Brussels South Railway Station.
Diabolo Project
Leuven's direct train link was inaugurated on December 12, 2005. The Diabolo line, which connects Antwerp and Mechelen, was inaugurated on June 10, 2012.
It is public-private cooperation for the Diabolo project. A "Diabolo supplement" has been imposed on all rail passengers who travel to the Brussels National Airport railway station.
Bruges and the Airport will have direct train connections starting in December 2014 and Intercity services to Schiphol and Amsterdam.
Since the completion of the new Schuman-Josaphat tunnel, a direct link has been made between Brussels Airport and the EU quarter stations of Brussels-Schuman and Brussels-Luxembourg.
15 minutes was added to the journey time from Airport to the EU quarter. According to the Belgian Railways, there will be hourly service on this new line. On weekdays, however, trains now run every 30 minutes down the route.
Brussels Tram
An effort was launched by De Lijn to reduce traffic congestion around Brussels by launching the Brabantnet project, which was expected for completion by 2020.
Vlaamse Vervoermaatschappij De Lijn
Vlaamse Vervoersmaatschappij De Lijn is a business run by the Flemish government in Belgium to offer public transportation with roughly 2240 buses and 399 trams.
When Antwerp and Ghent's public transportation firms merged with the Flemish section of the NMVB, De Lijn was born (Nationale Maatschappij van Buurtspoorwegen, or the "National Company of Neighborhood Railways").
Two of the three new light rail routes will end at Brussels Airport:
Airport Tram. It links Brussels Airport to the city center and follows a different route than the existing railway line.
Ring Tram. It follows the northern side of the Brussels Ring and connects many Brussels suburbs and Vilvoorde to the Airport.
On July 28, 2020, the Ringtrambus began service with 14 24-meter double-articulated buses.
Quarter-hourly service will begin September 1, 2020, after the inaugural half-hour service.
From Brussels Airport to the University Hospital in Jette, Route 820 travels through the station and the town of Vilvoorde, the Kassie district, and employment areas in Medialaan, Strombeek, and Heysel.
Airport Tram. Lines 55 and 62 of the existing Brussels Tram will be extended to serve the Airport by the Airport Tram, which will essentially follow the A201 Freeway.