Bus Transfers To and From Brussels Airport



Buses from Brussels Airport with Bus Routes and Times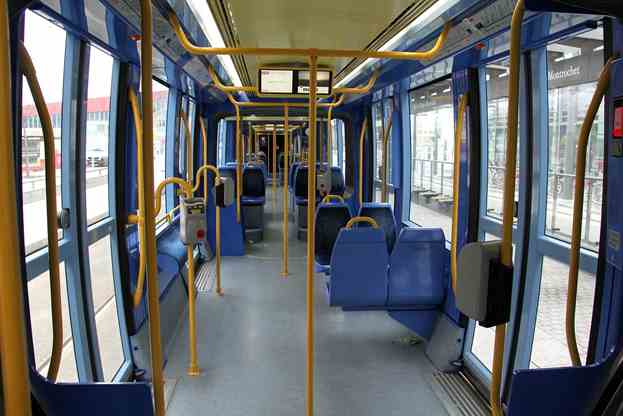 Taxis, rental cars, hotel shuttles, and buses operated by De Lijn and STIB Airport Line are among the ground transportation options available to travelers at this airport in Belgium.
De Lijn Buses at Brussels Airport
Platforms A and B are serviced by De Lijn, which offers bus transit to and from numerous cities around Flanders (via Brucargo).
The MIVB/STIB provides transit into Brussels city center via Schuman train station, Brussels Luxembourg Station, and Trône Metro Station via line 12 from platform C.
The Hotel Shuttles use Platform E to transport passengers to nearby hotels.
The bus station is located one story from the Arrivals Hall, at level 0. The bus terminal can easily be reached by the escalator or elevator.
Information on De Lijn is available at https://www.delijn.be/nl/routeplanner, where you may compare prices and schedules.
Ringtrambus
The Ringtrambus leaves station D and follows line 820 between Brussels Airport and Jette Hospital. It connects the Vlaamse Rand every 15 minutes.
The STIB Airport Line takes 30 minutes to reach the European Quarter from Brussels Airport.
Brussels Expo (train station), 820
Regional lines
Mechelen, 681, 682, 683, 686
Leuven, 616, 651, 652
Vilvoorde, 282, 281
Merchtem, 820
Diegem, 282
Haacht, 660
Groenendaal, 830
Cargo Zone (Brucargo)
All bus trips via Brucargo depart from station B. The De Lijn airport shuttle bus service is free for all passengers. A total of 272 lines are included in this work, as well as 651.
Tickets
SMS-ticket (€2): text DL to 4884 (with Belgian SIM card only, €0.15 provider charge). For about $1.80, you can purchase an M-ticket.
Board the bus and pay for your ticket from the driver (it costs three euros) (costs three euros). You should be able to count out the precise change on the one hand.
Phone number: +32 70 220 200 (€0.30/min.)
STIB Airport Line
Bus 12 connects the European district and the city center 24 hours a day, seven days a week, early in the morning till late at night.
The Airport Line joins the metro at Schuman (lines 1-5) and Trône/Troon (lines 2-6).
Tickets
You can buy an average ticket for a typical charge and get there to get to the airport.
To get to the city from the airport, you'll need a "Go2City" ticket with a discounted airport cost.
Season tickets and 10-trip "Go2City" cards are offered for frequent airport travelers.
On the bus through the contactless payment on the bus. There's a chance your ticket will cost a little more.
More details about STIB Airport Line: https://www.stib-mivb.be