Taxi Transfers To and From Brussels Airport
Find Unbeatable Value Taxi Transfers


Brussels Airport Taxis - Fares, Distances and Where to Find Them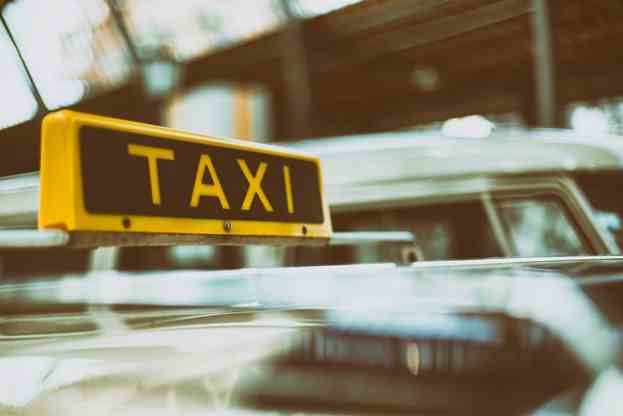 Three modes of public transportation can get you from Brussels Airport to the city's heart: a cab, a bus, or a train. Take special precautions to ensure that none of your belongings are left behind.
There are various ways to get to and from the airport, including taxis, public transportation, ridesharing applications, rental cars, and hotel shuttles.
Trains are commonly utilized in this area and are regarded as one of the most effective forms of public transportation in the surrounding region. There is approximately a 12-kilometer distance between the airport and the central part of town.
Avoid using taxis that do not have valid licenses. Suppose you have not made a reservation for a taxi in advance. In that case, the official cabs will be waiting for you outside the arrivals hall when you exit the terminal.
You will be able to identify a legitimate taxi by its T-license plate and the blue-and-yellow sign displayed on the front of the vehicle.
Just in front of the arrival hall is where a very clearly arranged line can be seen. Take your time and step into one with complete confidence.
Taxis at Brussels Airport
Travel to the Ground Transportation Center outside the terminal upon leaving the baggage claim area.
Taxis take 18 minutes and will cost roughly 47€ depending on your particular destination in the city. A one-way 15€ airport train ticket gets you into the city's heart in 17 minutes.
Fares are subject to change without advance notice.
If you must take a cab during rush hour, know that it will cost you more and take longer. Please discuss the cost of the journey with your driver if you need to travel outside the city. Tipping the driver 15 to 20 percent of the fare is customary for exceptional service.
The taxi company, taxi number, and driver's name are all crucial details to remember while taking a taxi to or from the airport. If you forget something, this could be useful.
Shuttle Services at Brussels Airport
While many hotels offer complimentary airport shuttle service, others may need customers to make advance reservations for this service. Shuttles can accommodate large parties, small families, and single travelers.
Please contact the hotel directly where you booked your lodging reservation. The designated pick-up and drop-off areas for your shuttle service can be found at the Ground Transportation Center.
It's possible to find a wide range of prices for this service. If you need further assistance, please inquire at the hotel front desk.
It is customary to tip your driver anything from €5.00 to €10.00, depending on the length of your trip, plus €1.00 per bag if they help you load or unload your belongings.
Rideshares at Brussels Airport
The airport has approved ridesharing services to operate. Rideshare providers pick up and drop off passengers at the Airport Ground Transportation Center.
Riders can schedule rides through the company's app, which they can access on their mobile device, and then communicate with their driver directly. They can request transportation ahead of time to save time and trouble.
Riders should be able to check the drivers' identities using the ridesharing app by examining their faces, license plates, and car colors. As a precaution, you may have the driver and the person he picked up both say their names aloud.
Finally, let's say you find yourself in a position that makes you nervous. If that's the case, no rule says you have to get in someone else's car.
Taxi fares to & from Brussels Airport (BRU)
Taxi Transfer Customer Reviews
Available Transfer Options